This website is about the family of William Bennie Leggate, who was born in Strathaven, Scotland, in 1922, and these are his memoirs,
"FROM PONY BOY TO PARADISE BEACH"
Bill Leggate passed away on 15th September 2015…aged 93.
He had been fit and well for 92 of these years…
but time had come for him to go on his next big adventure.
He made a gracious exit.
The care in his last months from the NHS and
Marie Curie Support  was quite extraordinary.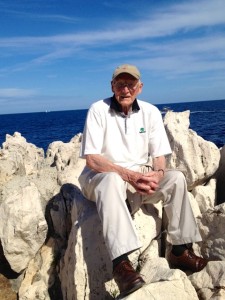 Bill will be much missed by his family and his many friends.
R.I.P.